Peter Chiykowski is the creator of strange and sundry webcomics, including Rock Paper Cynic, an online geek culture webcomic that won the Aurora Award for Best Graphic Novel from the Canadian Science Fiction and Fantasy Association in 2014 and 2018. The comic welcomes 200,000 annual readers, plus hundreds of thousands more through Reddit, Facebook and websites that cover Peter's work.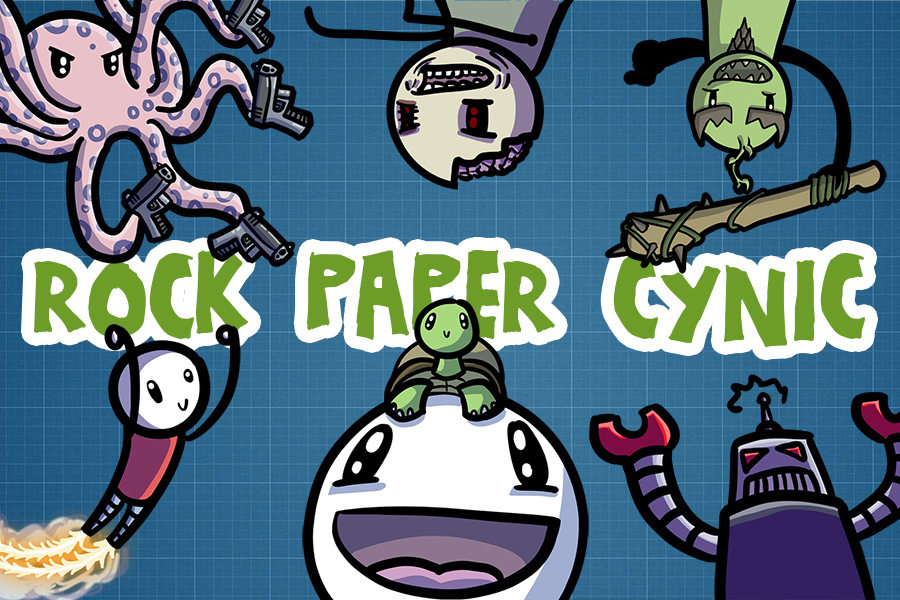 His first printed collection of comics, The HMS Bad Idea, debuted at the #1 spot for new graphic novel anthologies on Amazon, and is available in Chapters-Indigo, Barnes & Noble, and wherever silly books are sold. His second collection, Be a Turtle, is now available.
You can learn more about his comics below.
Rock, Paper, Cynic features madcap musings on topics ranging from self-doubt, to pop culture, to getting ahead in life through blood magic.
Is It Canon? ruins your favourite movies, TV shows, games and books by asking all the wrong questions.
What's George Doing Today? chronicles the adventures of George, a very busy fantasy author with a very important book to write–if only he didn't have so much to do!